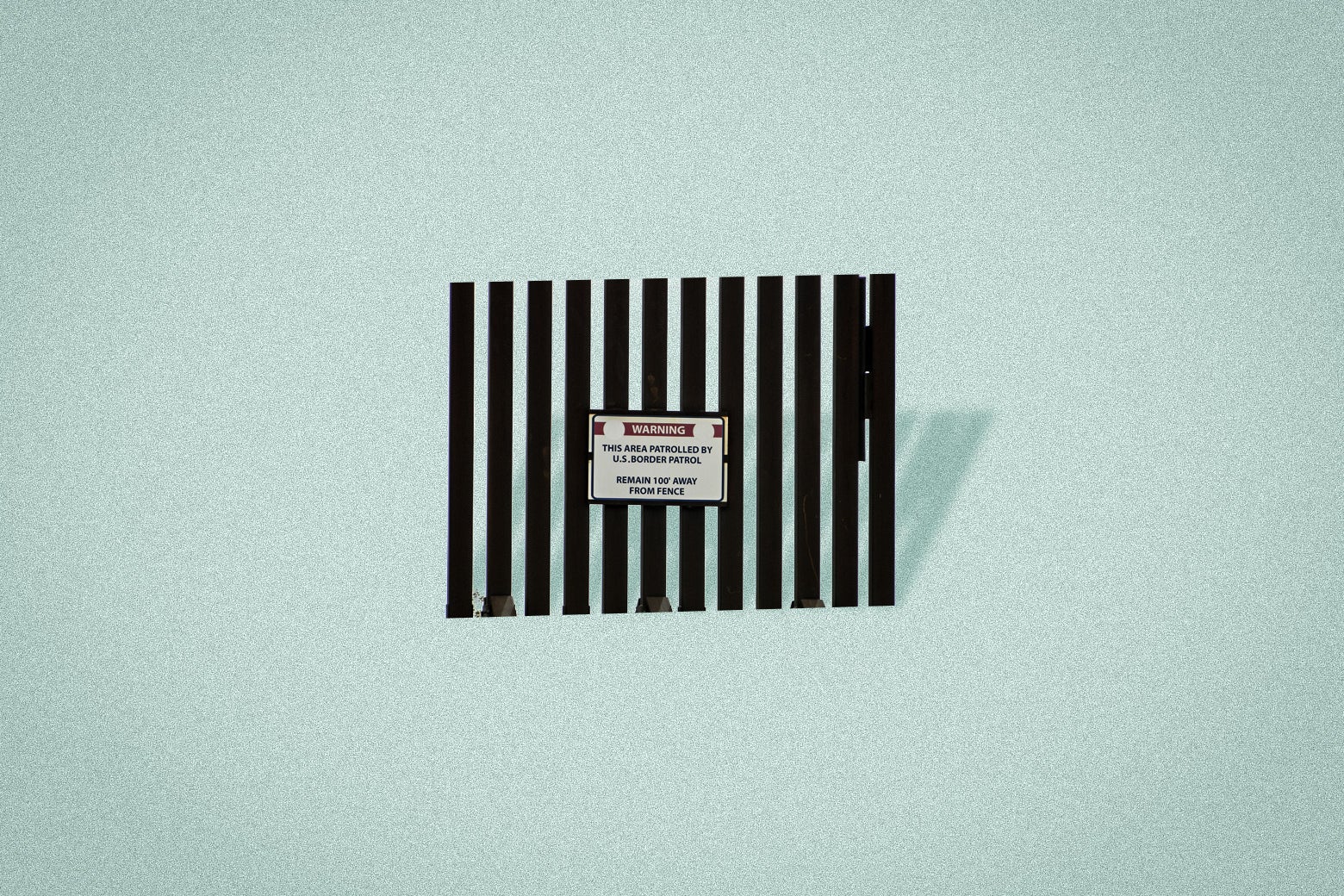 There's a mental health crisis among migrant women. Consulates could help.
This piece was originally written in Spanish and was translated by Will Vanderhyden. It was reported as part of a binational journalism course co-taught by Arizona State University and the Instituto Tecnológico Autónomo de México, which was supported by a grant from the U.S. State Department's 100,000 Strong in the Americas program. You can find the article in Spanish in Animal Político.
Silvia Vazquez Álvarez was walking the streets of Acapulco, a city nestled on Mexico's Pacific Coast, when she suddenly heard sirens. She was immediately transported far from the coast to a memory that stopped her dead in her tracks. "I have them all the time, memories of the Border Patrol sirens," she said, 15 years after her second time crossing the U.S.-Mexico border without documents.
Vazquez Álvarez is one of millions of women who have migrated to the U.S. out of necessity. Like Vazquez Álvarez, 56 percent of the migrants treated by Doctors Without Borders present with moderate or serious symptoms of mental illness. Forty-two percent present symptoms principally associated with anxiety, 35 percent with symptoms associated with depression, and 10 percent with symptoms of posttraumatic stress. The road is full of uncertainty and danger: The fortification of the border in the 1990s forced migrants to cross in more remote locations, making the journey more dangerous and traumatic, experts say. Despite being a population with a growing need for psychological treatment, migrants rarely find psychological help once they cross the border.
In 2000, when Vazquez Álvarez emigrated to the United States for the first time, she did so to find a better-paying job so she could support her mother, who was battling illness, and to provide a better quality of life for her children. The first time she crossed the border was at the Rio Grande. Her goal was to make it to Corpus Christi, Texas, where some friends of her nephew, who was traveling with her, were waiting. "I saw the river and thought that I was going to die. I didn't know how to swim, but I was ready to take the risk," Vazquez Álvarez said.
The second time she crossed the border was through the Sonoran Desert. Wolves, foxes, and snakes are just a few of the animals found in the interminable desert, which migrants often call a killing machine. "I'll never forget the fear I felt being out in the dark desert, where you couldn't see anything and only heard the sounds of the wild animals," Vazquez Álvarez recalled.
The extreme climate and the fauna and flora of the Sonoran Desert create a lethal natural barrier between Mexico and the U.S. But we rarely talk about the psychological mark it leaves on migrants.
"Along the way, as I walked, I saw the clothing, the bottles of water, the bodies, and the bones of the people who didn't survive the desert," Vazquez Álvarez said. Scenes like these can follow migrants through the rest of the journey, and possibly through the rest of their lives.
Not knowing how to swim and dealing with extreme climates and wild animals were not Vazquez Álvarez's only fears. Being a woman, she had to deal with another constant fear: finding herself alone with the coyote—the man she had paid 5,000 pesos, about $500 at the time, to help her get across the border. The stories of abuse suffered by migrant women are well known to everyone who undertakes the journey. Terrified, Vazquez Álvarez had to be alone with the coyote for long stretches along the way. "I had to take off certain pieces of clothing to get into the river; I was really scared that the coyote would do something to me," she said.
Of those treated for sexual violence along the migration route, 67.5 percent were women, according to a report from Doctors Without Borders. In 2019, the number of cases rose dramatically: From January to September, a total of 277 women were treated, a 134 percent increase from the same period of the previous year. This demonstrates a growing need for health care among women who make it across the border. While Vazquez Álvarez would have liked to receive psychological support, she never heard of anywhere that offered it.
In 2003, the first program offering psychological treatment at Mexican consulates in the U.S. opened as part of the Ventanilla de Salud program in Los Angeles and San Diego. Since then, and as of 2022, 51 programs offering psychological treatment to migrants have opened in consulates throughout the United States. Mexico has 50 consulates in 25 states that serve as resource hubs for Mexican citizens. But while new mental health programs have opened, they've also been met with challenges. "There are not enough psychologists who offer pro bono services and who speak Spanish," said Ximena Sigüenza, the manager of Ventanilla de Salud at the Chicago consulate.
With more than 600,000 Mexicans living in Chicago, and only 100 people on Sigüenza's team, it's no surprise they're overwhelmed. "There are psychologists, but you run into problems with money, and also, our community is undocumented, so people have to find an accessible service that doesn't ask for much information, because they are afraid of being deported," Sigüenza said.
Vianey Sotelo crossed the border in 2016 with her two of her daughters. "Because of the insecurity and the increase of violence in Acapulco, I found myself forced to migrate to the U.S.; I was afraid for the safety of my three daughters," she said. Because they had experienced domestic violence, they applied for asylum once they got to the U.S.
As in Sotelo's case, the psychological trauma migrant women confront does not always start with migration. Sometimes, it can trace back to the violent context they're migrating from. Still, they face the same challenges in accessing care once they cross. Around 62 percent of migrants and refugees interviewed by Doctors Without Borders in 2020 were exposed to at least one violent situation in the two years prior to their leaving their home country.
Violence in Mexico has shot up over recent years: From 2006 to 2021, nearly 400,000 people were victims of intentional homicide, according to U.N. data, and since 1962, more than 96,000 people have disappeared, according to data from the Mexican government. Close to 70 percent of women in Mexico deemed it unsafe to live in their city, according to 2022 data from Mexico's National Institute of Statistics and Geography. And 45 percent of Mexican women reported having suffered some form of sexual assault or harassment in their lives, according to a survey carried out by the newspaper El País in 2022.
"Even though I migrated to seek asylum, because of all of the lack of safety in my past, I would've liked to have received some kind of psychological support," Sotelo said.
Given their significant presence in the U.S., there is a big opportunity to use Mexican consulates as a tool to help migrant women, especially because the duties of consulates are wide-ranging—providing legal, economic, and health resources; serving as community liaisons; and ensuring the safety of their citizens, for example. "Consular protection is not a closed box; it can depend on each particular situation," said Gabriela Rodriguez, an international lawyer. "The important thing is how you construct what is understood by 'consular protection' in your particular case."
There are certain programs that have helped in expanding consular protection to migrants' mental health. In 2008, the Mexican Consulate of New York began a pilot program that involved sending psychology students from the Universidad Iberoamericana in Mexico to the consulate to offer free psychological support. That program was a success and was subsequently implemented at the Chicago consulate, as well. During the COVID-19 pandemic, the Universidad Nacional Autónoma de México launched a program that provided migrants with free psychological support via Zoom to help meet growing demand. But once the COVID-19 crisis had passed, it was not continued.
For that reason, people often turn to NGOs like Aliento—a nonprofit organization in Arizona that supports the undocumented community and DACA recipients—for support. Aliento has been working for years on education and mental health initiatives with the Mexican consulate in Phoenix.
In this work, Pedro González—a psychologist and family and community liaison at Aliento—has detected a structural problem. The consulate is "seen as a transactional place that doesn't encourage immigrants to seek out psychological help," explains González, who was born in Sinaloa, Mexico, and grew up in Arizona from a young age. In addition to being part of Aliento, he is a DACA recipient.
For González, changing the environment in the consulates is key to attracting more people who will take advantage of the programs they offer. In Phoenix, resources for the city's undocumented Mexican population are increasing—but they're still not sufficient to address mental health.
Meanwhile, the need keeps growing. Data from the U.S. Border Patrol shows that the number of women arrested while crossing the border more than tripled from 2018 to 2019, rising to almost 300,000.
Oriana Agatón, a mother of two daughters, is an example of these new migration patterns. She migrated from Mexico to the U.S. in 2022, a few months after her husband was murdered.
The Mexican consulate that served the part of California where Agatón arrived offered psychological care—but she never found out about it. "Mexican institutions are not doing enough to help migrants with psychological issues, and then you don't know who can give you information about this kind of help," Agatón explained.
For Agatón, the priority is clear. "Everyone who migrates has different problems, and the majority are problems related to a lack of safety," she said. "That's why psychological support is what we need most."
State of Mind is a partnership of Slate and Arizona State University that offers a practical look at our mental health system—and how to make it better.