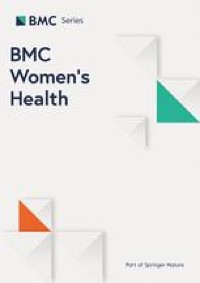 Using implementation science frameworks to translate and adapt a pregnancy app for an emerging Latino community | BMC Women's Health
Martin JA, Hamilton BE, Osterman MJK. Births in the United States, 2018. NCHS Data Brief. 2019;346:1–8.
Kline M. National immigration policy and access to health care. American College of Physicians Observer; 2011.
Butkus R, Rapp K, Cooney TG, Engel LS. Envisioning a Better U.S. Health Care System for all: reducing barriers to care and addressing social determinants of health. Ann Intern Med. 2020;172(2):S50–9. https://doi.org/10.7326/M19-2410.
Derose KP, Escarce JJ, Lurie N. Immigrants and health care: sources of vulnerability. Health Aff. 2007;26(5):1258–68. https://doi.org/10.1377/hlthaff.26.5.1258.
Grobman WA, Bailit JL, Rice MM, Wapner RJ, Reddy UM, Varner MW, et al. Racial and ethnic disparities in maternal morbidity and obstetric care. Obstet Gynecol. 2015;125(6):1460–7.
Tolbert J. Health coverage and access to care for hispanics in "new growth communities" and "major hispanic centers." Henry J. Kaiser Family Foundation; 2006.
Bucay-Harari L, Page KR, Krawczyk N, Robles YP, Castillo-Salgado C. Mental health needs of an emerging Latino community. J Behav Health Serv Res. 2020;47(3):388–98. https://doi.org/10.1007/s11414-020-09688-3.
Frey WH. Diversity explosion: how new racial demographics are remaking America. Brookings Institution Press; 2018.
Campos B, Schetter CD, Abdou CM, Hobel CJ, Glynn LM, Sandman CA. Familialism, social support, and stress: positive implications for pregnant Latinas. Cultur Divers Ethnic Minor Psychol. 2008;14(2):155–62.
Sumner LA, Wong L, Schetter CD, Myers HF, Rodriguez M. Predictors of posttraumatic stress disorder symptoms among low-income Latinas during pregnancy and postpartum. Psychol Trauma Theory Res Pract Policy. 2012;4(2):196–203.
Hughson JP, Daly JO, Woodward-Kron R, Hajek J, Story D. The rise of pregnancy apps and the implications for culturally and linguistically diverse women: narrative review. JMIR Mhealth Uhealth. 2018;6(11):e9119.
Perrin A, Turner E. Smartphones help blacks, hispanics bridge some—but not all—digital gaps with whites. Washington, DC: Pew Research Center; 2017.
Bender MS, Choi J, Arai S, Paul SM, Gonzalez P, Fukuoka Y. Digital technology ownership, usage, and factors predicting downloading health apps among Caucasian, Filipino, Korean, and Latino Americans: the digital link to health survey. JMIR mHealth uHealth. 2014;2(4):e43.
Chilukuri N, West M, Henderson JL, Lawson S, Ehsanipoor R, Costigan K, et al. Information and communication technology use among low-income pregnant and postpartum women by race and ethnicity: a cross-sectional study. J Med Internet Res. 2015;17(7):e163.
Wallwiener S, Müller M, Doster A, Laserer W, Reck C, Pauluschke-Fröhlich J, et al. Pregnancy eHealth and mHealth: user proportions and characteristics of pregnant women using Web-based information sources—a cross-sectional study. Arch Gynecol Obstet. 2016;294(5):937–44. https://doi.org/10.1007/s00404-016-4093-y.
Krishnamurti T, Davis AL, Rodriguez S, Hayani L, Bernard M, Simhan HN. Use of a smartphone app to explore potential underuse of prophylactic aspirin for preeclampsia. JAMA Netw Open. 2021;4(10):e2130804. https://doi.org/10.1001/jamanetworkopen.2021.30804.
Huh J, Koola J, Contreras A, Castillo AKP, Ruiz M, Tedone KG, et al. Consumer health informatics adoption among underserved populations: thinking beyond the digital divide. Yearb Med Inform. 2018;27(1):146–55.
Brewer LC, Fortuna KL, Jones C, Walker R, Hayes SN, Patten CA, et al. Back to the future: achieving health equity through health informatics and digital health. JMIR Mhealth Uhealth. 2020;8(1): e14512.
Overdijkink SB, Velu AV, Rosman AN, van Beukering MD, Kok M, Steegers-Theunissen RP. The usability and effectiveness of mobile health technology-based lifestyle and medical intervention apps supporting health care during pregnancy: systematic review. JMIR mHealth uHealth. 2018;6(4):e109.
Krishnamurti T, Davis AL, Wong-Parodi G, Fischhoff B, Sadovsky Y, Simhan HN. Development and testing of the MyHealthyPregnancy app: a behavioral decision research-based tool for assessing and communicating pregnancy risk. JMIR mHealth uHealth. 2017;5(4):e7036.
Krishnamurti T, Davis AL, Castillo AF, Martin KL. Mobile remote monitoring of intimate partner violence among pregnant patients during the covid-19 shelter-in-place order: quality improvement pilot study. J Med Internet Res. 2021;23(2): e22790.
Nápoles AM, Stewart AL. Transcreation: an implementation science framework for community-engaged behavioral interventions to reduce health disparities. BMC Health Services Res. 2018;18(1):710. https://doi.org/10.1186/s12913-018-3521-z.
Documet PI, Troyer MM, Macia L. Social support, health, and health care access among latino immigrant men in an emerging community. Health Educ Behav. 2019;46(1):137–45. https://doi.org/10.1177/1090198118763870.
Woodward EN, Matthieu MM, Uchendu US, Rogal S, Kirchner JE. The health equity implementation framework: proposal and preliminary study of hepatitis C virus treatment. Implement Sci. 2019;14(1):26. https://doi.org/10.1186/s13012-019-0861-y.
Proctor K, Wilson-Frederick SM, Haffer SC. The limited english proficient population: describing medicare, medicaid, and dual beneficiaries. Health Equity. 2018;2(1):82–9. https://doi.org/10.1089/heq.2017.0036.
Edward J, Morris S, Mataoui F, Granberry P, Williams MV, Torres I. The impact of health and health insurance literacy on access to care for Hispanic/Latino communities. Public Health Nurs. 2018;35(3):176–83. https://doi.org/10.1111/phn.12385.
Topmiller M, Zhen-Duan J, Jacquez FJ, Vaughn LM. Place matters in non-traditional migration areas: exploring barriers to healthcare for Latino immigrants by region, neighborhood, and Community Health Center. J Racial Ethnic Health Dispar. 2017;4(6):1214–23. https://doi.org/10.1007/s40615-016-0329-6.
Cabral J, Cuevas AG. Health inequities among Latinos/Hispanics: documentation status as a determinant of health. J Racial Ethnic Health Dispar. 2020;7(5):874–9. https://doi.org/10.1007/s40615-020-00710-0.
Doshi M, Lopez WD, Mesa H, Bryce R, Rabinowitz E, Rion R, et al. Barriers & facilitators to healthcare and social services among undocumented Latino(a)/Latinx immigrant clients: perspectives from frontline service providers in Southeast Michigan. PLoS ONE. 2020;15(6):e0233839. https://doi.org/10.1371/journal.pone.0233839.
Gresenz CR, Derose KP, Ruder T, Escarce JJ. Health care experiences of hispanics in new and traditional U.S. destinations. Med Care Res Rev. 2012;69(6):663–78. https://doi.org/10.1177/1077558712457242.
Martínez G. Language and power in healthcare: towards a theory of language barriers among linguistic minorities in the United States. Read Lang Stud Lang Power. 2010;2:59–74.
Timmins CL. The impact of language barriers on the health care of Latinos in the United States: a review of the literature and guidelines for practice. J Midwifery Women's Health. 2002;47(2):80–96.
Schwarz N. Self-reports: how the questions shape the answers. Am Psychol. 1999;54(2):93–105.
Lipski JM. Varieties of Spanish in the United States. Georgetown University Press; 2008. p. 317.
Partridge S, Balayla J, Holcroft CA, Abenhaim HA. Inadequate prenatal care utilization and risks of infant mortality and poor birth outcome: a retrospective analysis of 28,729,765 U.S. deliveries over 8 years. Am J Perinatol. 2012;29(10):787–94. https://doi.org/10.1055/s-0032-1316439.
da Conceição F, Santiago M, Figueiredo MH. Immigrant women's perspective on prenatal and postpartum care: systematic review. J Immigrant Minority Health. 2015;17(1):276–84. https://doi.org/10.1007/s10903-013-9915-4.
Shaffer CF. Factors influencing the access to prenatal care by hispanic pregnant women. J Am Acad Nurse Practition. 2002;14(2):93–6. https://doi.org/10.1111/j.1745-7599.2002.tb00097.x.
Tandon SD, Parillo KM, Keefer M. Hispanic women's perceptions of patient-centeredness during prenatal care: a mixed-method study. Birth. 2005;32(4):312–7. https://doi.org/10.1111/j.0730-7659.2005.00389.x.
Wallace SP, Mendez-Luck C, Castañeda X. Heading south: why Mexican immigrants in California seek health services in Mexico. Med Care. 2009;47(6):662–9.
Sartorius N, Kuyken W. Translation of health status instruments. In: Orley J, Kuyken W, editors. Quality of life assessment: international perspectives. Berlin: Springer; 1994. p. 3–18.
Carroll JS, Holman TB, Segura-Bartholomew G, Bird MH, Busby DM. Translation and validation of the Spanish version of the RELATE Questionnaire using a modified serial approach for cross-cultural translation. Fam Process. 2001;40(2):211–31. https://doi.org/10.1111/j.1545-5300.2001.4020100211.x.
Garcia-Esteve L, Ascaso C, Ojuel J, Navarro P. Validation of the Edinburgh postnatal depression scale (EPDS) in Spanish mothers. J Affect Disord. 2003;75(1):71–6.
Wojcicki JM, Geissler J. The Spanish translation of the Edinburgh Postnatal Depression Scale and the use of the word "desgraciada." Transcult Psychiatry. 2013;50(1):152–4.
Latulippe K, Hamel C, Giroux D. Social health inequalities and eHealth: a literature review with qualitative synthesis of theoretical and empirical studies. J Med Internet Res. 2017;19(4):e6731.