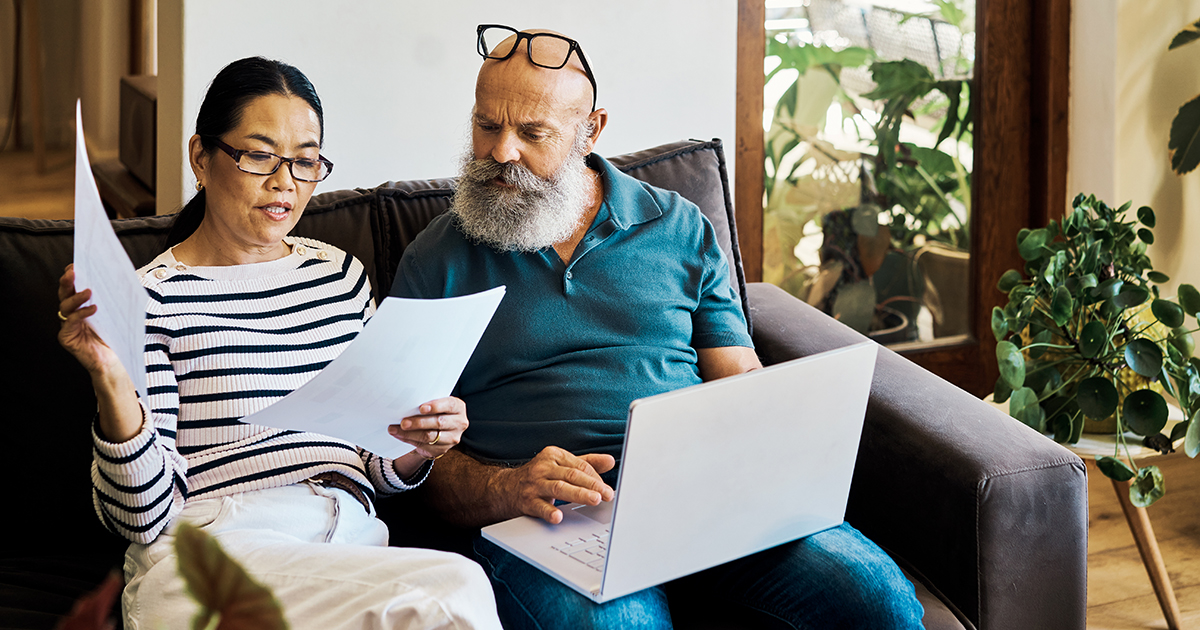 Why health insurance is important, how it works and how to get it
Life is often unpredictable. As much as we work to care for ourselves and our loved ones, our circumstances can change in an instant. While most of us understand the need for health insurance to protect our health and financial security, why does it have to be so confusing? The number of options and all of the variations between plans can leave us overwhelmed.  
Here we'll cover some health insurance basics to help you get started. Peace of mind, medical care when you need it, and financial protection are all excellent reasons to weigh your options with your current situation.
Why health insurance is important
Taking care of our health can be costly, especially when a problem arises. While no one plans to get sick or hurt in an accident, most people will need medical care at some point. Health insurance helps provide financial protection when you need it.
Health insurance can help:
Contribute to a longer, healthier life
Provide financial help with medical bills and avoid large amounts of debt
Support wellness services like regular preventive screenings, checkups and vaccinations
Save you money when using in-network doctors and services
Get the affordable care you need close to home
Give you access to health information and other benefits to support a healthy lifestyle 
How health insurance works
Although complex, health insurance works much the same way as home or car insurance. You (or your employer) choose a plan and agree to pay a monthly premium. In return, the insurer agrees to pay a portion of your covered medical expenses. 
What health insurance covers – and how much – differs depending on the plan you choose. The best health insurance plan for you may be different than what works for someone else. 
When considering which plan might be a good fit, think about:
Where you can receive care
What is covered
How much will it cost
Besides the monthly premium, questions about other out-of-pocket costs should be understood before choosing a plan: 
Is there a deductible? 
A deductible is a set amount you must pay each year before insurance will pay for covered services.
Is there a co-insurance? 
Co-insurance is the percentage amount you will be responsible for once you meet your deductible. You'll have a percentage to pay, and so will your insurance.
Is there a copay? 
A copay is a flat fee you're expected to pay at the time of service. If a policy requires copays, the amount typically varies depending on the type of service.
What is the out-of-pocket maximum? 
The out-of-pocket maximum is the most you will have to pay for covered expenses during your plan's period, typically a year.
Learn more with a consumer guide to understanding health care prices.
Five things to consider when weighing your insurance options:
Your health and how often you may need care. How often will you need to see the doctor? Do you have chronic conditions that require ongoing management?
Premiums versus benefits: How much money are you willing to spend to get what you need?
Your current doctor and health care services. Are they in network with the policy you're considering? If not, are you willing to change doctors or look at a different plan?
What else is included in the plan? Are there convenient care options, self-care and virtual services, healthy lifestyle programs or fitness deals with reduced rates?
Are there additional coverage options you may need to consider, such as prescription, vision or dental coverage?
Figuring out which plan is a good match for you and your family can be challenging. Our financial counseling service professionals are trained in financial counseling, specifically for medical services. They can assist in navigating your current insurance, show you which plans and networks are accepted by Nebraska Medicine and help you sort out which marketplace plan may be best for your situation.
"If you have questions or need clarification about a bill, a claim or insurance coverage, don't hesitate to reach out to us," says Kim Stueve, Nebraska Medicine patient financial services supervisor. "We are here to answer your questions and help you understand the process."
How to get affordable health insurance 
There are several ways to secure health insurance:
Employer-based: through your job or your spouse's job if requirements are met
Health insurance marketplace during the open enrollment period (typically November through mid-January)
Public coverage through Medicaid or Medicare
Individual health insurance purchased directly or through an insurance broker 
Children's Health Insurance Program
If you're under age 26, you may be able to continue coverage under your parent's insurance plan
"If you need financial assistance or feel you can't afford health insurance, contact us," says Stueve. "Our financial counselors are here to answer your questions and help you navigate your options." 
Need to speak with a Nebraska Medicine financial counselor?
Call 402.559.3140 or 888.662.8662 to schedule an in-person or virtual appointment.